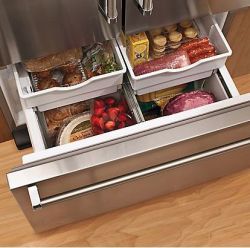 Are you tired of having to run your dishes through the dishwasher twice before they're clean? Is a leaky refrigerator giving you a major headache? If your answer is yes, then you need the appliance repair professionals at All Queens Appliance. We provide high-quality appliance repairs for residents in Brooklyn and the nearby communities, and we're committed to offering all of our customers flawless workmanship and superior customer service. From refrigerator repair to dryer repair, we're the team that can help you keep your chores simple and your home in order. When you have an ailing appliance that's stressing you out, don't throw your hands up or panic. Instead, call the seasoned appliances repair pros at All Queens Appliance today!
When it comes to appliance issues, the faster you call in an appliance repair pro, the better your chances are at avoid the need for costly replacement appliances. Stop your appliance's deterioration in its tracks! When you turn to All Queens Appliance for your repairs, you can count on getting a comprehensive evaluation of your appliance's issues that will help us find the right diagnosis and provide you with quality repairs. Our team of licensed, bonded, and insured professionals can offer you superior appliance repairs for any of the following appliances: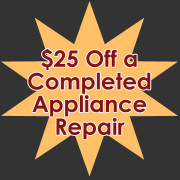 Refrigerators
Freezers
Wine coolers
Ice makers
Microwaves
Garbage disposals
Trash compactors
Dishwashers
Washing machines
Dryers
Ovens, ranges, and stoves
And more!
When one of your appliances breaks or simply drops off in its performance, you can count on us to get it up and running again. As a family-owned company, we know just how essential it is for all of your home appliances to provide you with consistent performance, so we'll work hard to ensure that you get speedy, effective dryer repair, dishwasher repair, and other major appliances repair that you can count on. To ensure that you're satisfied with our appliance repair services, we also offer a one-year warranty for parts and labor.
High-End Appliance Repair Experts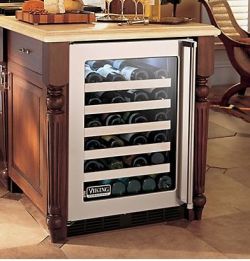 At All Queens Appliance, we have the experience and expertise to offer appliance repair services for most major brands, but our true specialty lies in high-end appliance repair service. If you've shelled out the extra money for a first-class Sub-Zero refrigerator or Bosch dishwasher, then you can count on us to provide you with expert repairs if anything goes wrong. Repairing these high-tech models requires advanced knowledge of their intricacies, and that's something that you won't be able to find with just any appliance repair company. Rather than put your investment at risk, call on the high-end appliance repair pros at All Queens Appliance for help with your Viking, Bosch, Sub-Zero, or Thermador appliances!
Service and Maintenance Contracts Available
In addition to offering impeccable home appliance repair services, All Queens Appliance also offers service and maintenance contracts. Repairs for high-end appliances can sometimes be costly, but you can avoid the need for frequent repairs with one of our service and maintenance contractors. For an affordable rate, you can cover up to five major appliances each year, and you'll receive regular cleaning, service, and other maintenance that will help keep your appliances in great shape. Call or e-mail All Queens Appliance today to learn more about these maintenance contracts or find out other ways that our appliance repair service can serve you.
From dryer repair to dishwasher repair, refrigerator repair to oven repair, we have you covered!